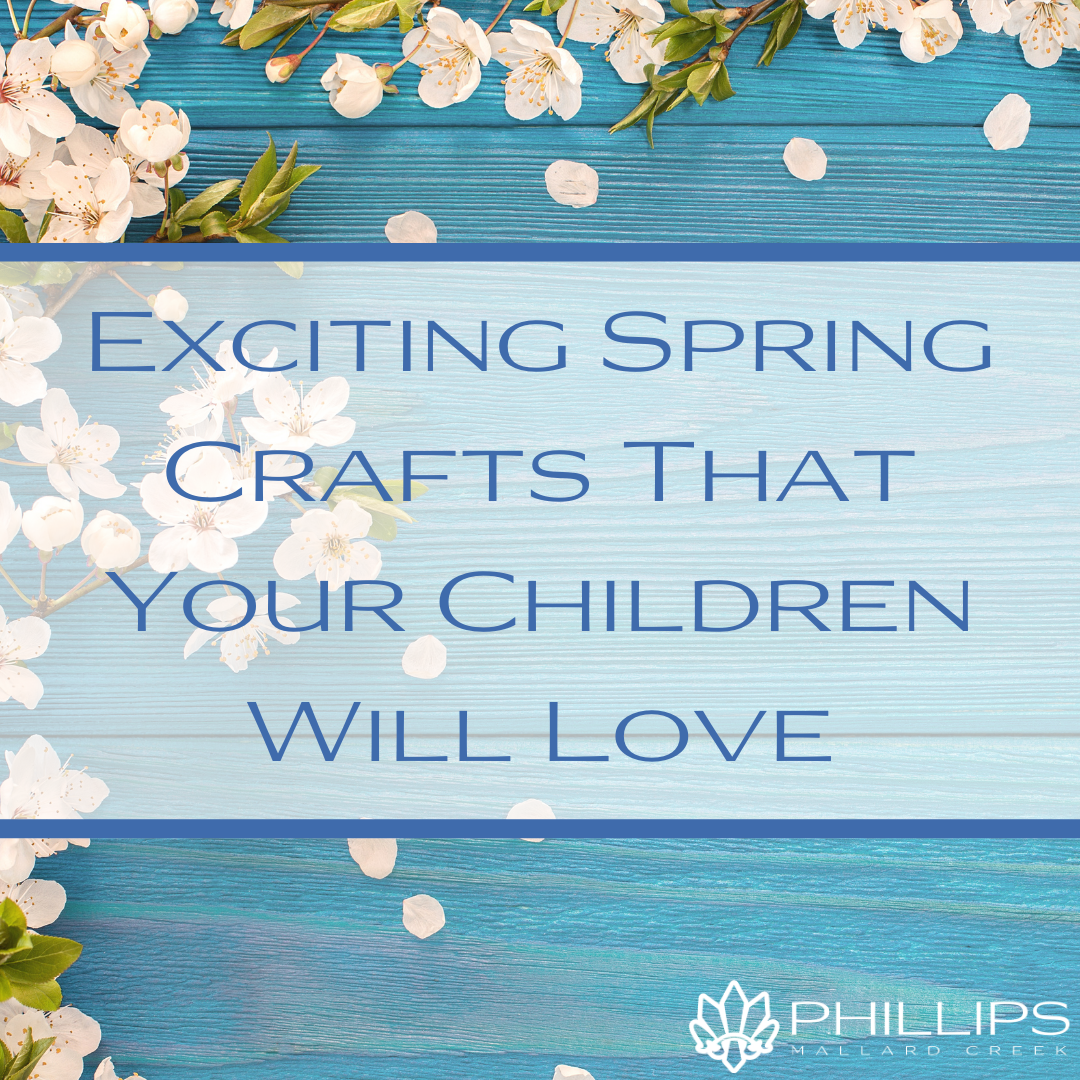 Can you feel it? Spring is here! You've probably already ventured outside of your Charlotte, NC apartment to breathe in the fresh air. Isn't it wonderful? You may be wondering how you can make your apartment match the season without having to stock up on decor from the store. Here are some ideas for you to bring that spring feeling indoors and make some exciting things with your kids that will reflect your personalities and what you enjoy.
Thumbprint Dandelion
If you're looking for something easy, but still aesthetically pleasing and personal, this is for you. This Thumbprint Dandelion art piece only requires a few art supplies that you probably already have on hand, but because it is as unique as well, your thumbprint, it will feel like a craft that took hours to prepare.
Waffle Cone Garden
For a tasty craft, look no further. Is there anything better than something cute that you make, then eat? Your kids will be hopping up and down (literally) when you finish this project and dig in to your Waffle Cone Garden. Plus, you will enjoy the satisfaction of gardening without the weeding!
Button Bouquet
Need to spruce up the decor in your Charlotte, NC apartment? Just choose colors of buttons that match the palette of your room. Pastels, neutral colors or simply white are perfect for spring. Go as big or as small as you'd like, and in no time your Button Bouquet will be brightening up a corner of your room.
Black Glue and Watercolor Rainbow
Rainbows = Spring. All those refreshing rainstorms bring us the delightful elegance of a rainbow in the sky. Why not take a different spin on it and use black glue to offset the recognizable pattern of colors in this Black Glue and Watercolor Rainbow project? This craft will make you and your kids smile and dream of the next time you see spring in the sky as a rainbow.
Citrus Stamped Canvas
Food art is so simple, but elegant. Grab some of the fruit you have around the house, paint and a canvas or even just a stiff piece of paper. Be as bold or subtle as you and your kids are feeling. The winter blues will fall right off as you create this Citrus Stamped Canvas craft.
Cherry Blossom Tissue Paper Tree
Need something for kids that are a little bit older? Any age can participate in this project, but upper elementary kiddos will probably have more fun adding detail and taking time with this. The cheery, cheeky, cherry blossoms on these Cherry Blossom Tissue Paper Trees are just what you and your kids need to bring brightness to your space.
Butterfly Canvas Art
Walking outside at springtime, you have probably seen your fair share of butterflies. Their detail is stunning. Their delicate wings are inspiring. Their gentle manner gives you peace. If you need more butterflies in your life, you have to do this Butterfly Canvas Art craft with your kids. It has as much variety as the color combinations your kids can come up with. A craft punch makes this easier, but you could draw the butterflies bigger and cut them out by hand as well. If you don't have a canvas around, a stiff piece of paper will work great.
Rainbow Collage
Here's another rainbow option for you. This one is perfect if you have random craft supplies or magazines that are piling up. Bonus: turn it into a color sorting activity for your preschooler and make this craft educational! Join in the fun and make your own collage. Your Rainbow Collages will be a reflection of you and your child's unique personalities.
Clothespin Airplanes
Why not try a craft that inspires some gross motor activity as well? Your kids will be off their screens and zooming these Clothespin Airplanes all over the place. They are so cute and easy to customize depending on which color paints you have. Incorporate a trip to the park and you have an easy, screen-free afternoon that is a "win" for everyone!
Baby Bird Nest
As spring comes around, more and more baby animals are making their appearances.
Here's an easy craft that not only highlights these adorable creatures, but (Bonus!) also makes use of easter eggshells in an ingenious way. If you do easter egg hunts with your kids, you know how easy it is to get overrun by those plastic shells. Repurpose them in this Baby Bird Nest craft and bring some lovely art into your home at the same time.
Inspired? Your lovely Charlotte, NC apartment will be feeling more and more seasonal in no time as you bring the joy and light of spring into your space with these exciting crafts. Remember the point of crafts is to be expressive and add something to your space, not to be perfect. You got this!
f
If you liked this blog post… you will also enjoy "Simple Spring Decor for Your Charlotte Apartment". Check it out!!