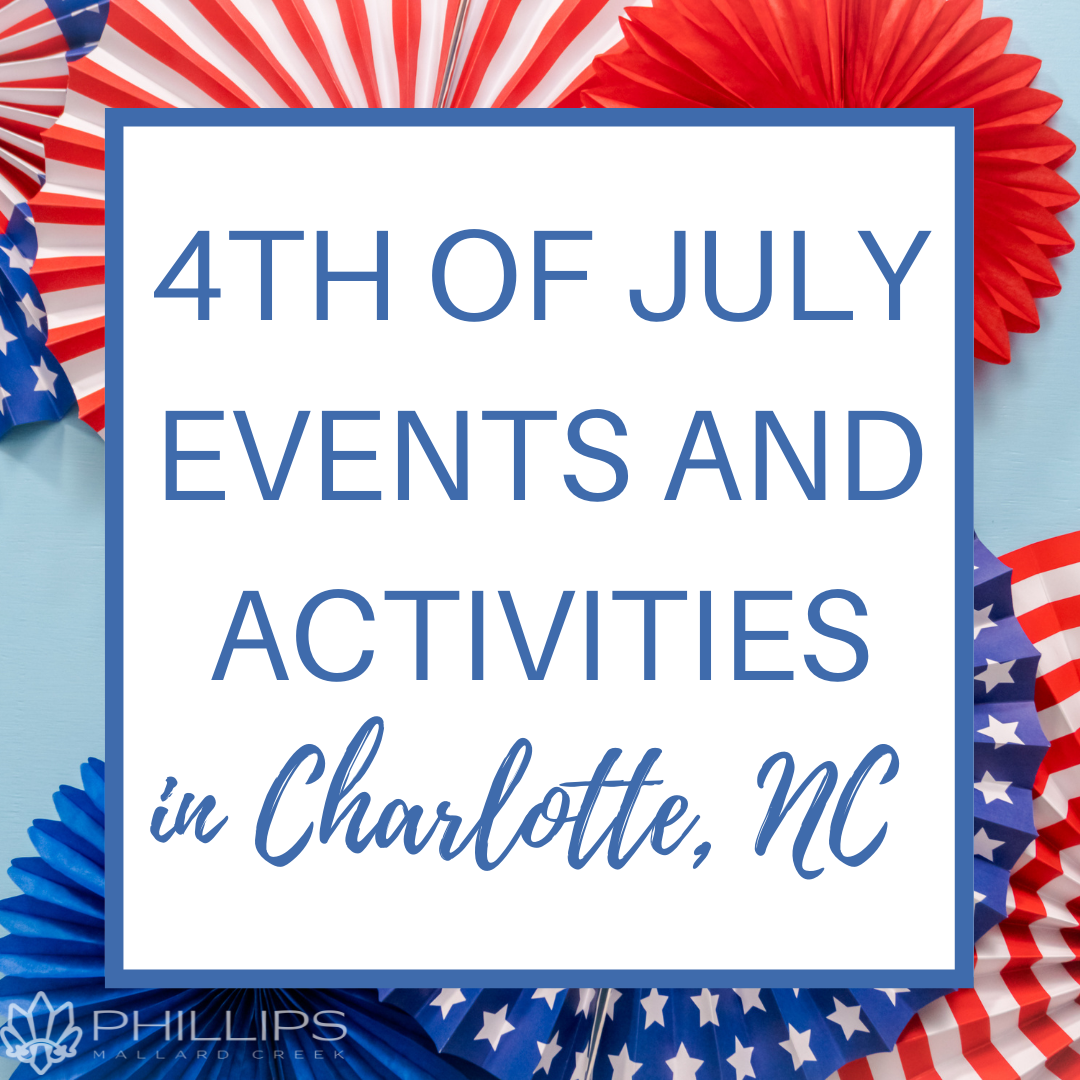 Independence Day traditions are such a wonderful way to enjoy our nation's history and make memories with family and friends. From your Charlotte apartment you will find a number of activities to choose from depending on what you are interested in. Below you will find a range of options from a dog parade to a ski show to a bike parade and a variety of Independence Day festivals hosted by different towns in the area. Be sure to click on the links for updated information before you head out.
What's better than a live concert and fireworks? Enjoy the Charlotte Symphony and Fireworks on June 30. Bring your own chair and purchase food and drinks at the park located at 700 West C Street, Kannapolis, NC. Check out the website for other concerts and movies in the park throughout the summer.
On Friday, July 1, from 6-10pm come to downtown Mount Holly, NC for music from Coming Up Brass and fireworks. Food trucks will be available. The stage will be set up on Main Street near BB&T/Stowe Insurance. Check out the city of Mount Holly, NC Facebook page for updated info including a vendors list.
There's something special happening each day of this event in Tega Cay, SC beginning with the Carolina Show Ski Team at 6pm on Friday, July 2 at Windjammer Park. Saturday, July 3 the Land Parade begins at 9am. They are looking for the most creative golf cart entrants to the parade. There will be prizes for 1st, 2nd and 3rd place. The Model A concert begins at 6pm on July 3 at Runde Park. For the fireworks at 9:30pm on Sunday, July 4, parking will be at the Tega Cay Golf and Conference Center and Runde Park.
Starting at 11:30am on July 3 the town of Indian Trail, NC is hosting their Independence Day parade. They are still accepting applications to join the parade. To watch the parade, bring your chair and set up along the parade route. Check the link for details on the location.
Rock Hill, SC is the place to go for free fireworks, live music and fun for the whole family from 1-7pm July 3! There will be free inflatables, food trucks, beer/wine and fireworks at 9:30/9:45.
Love fireworks? The Revolutionary Fourth on July 3 at Kings Mountain, NC is the largest fireworks show between Charlotte and Asheville. Check their website for updated info.
You don't want to miss this free festival at the Whitewater Center right here in Charlotte July 3-4! Highlights include two days of yoga, live music and food vendors. Purchase an activity pass and participate in more than 30 recreational experiences. You will not regret leaving your Charlotte apartment for this event.
The Queen Charlotte Fair is back at the Route 29 pavilion from July 1-11. Ticket prices are $12 for adults, $7 for ages 6-12 and free for ages 5 and under. Enjoy the laser show with your admission July 3 and 4.
On July 4th, come to Huntersville, NC at 10am for Bike decorating in the Grove. Decorations provided. The bike parade begins at 11am followed by a Block party with a live DJ, face painters, stilt walkers and magicians. Festivities will conclude around 1pm.
Come to the Rotary Centennial Pavilion in Gastonia, NC on July 4th from 4pm-9:30pm for food trucks, vendors, live music and fireworks. Bring your own chair or blanket to sit and enjoy the music.
Well, there you have it! There are so many things to do within driving distance from your Charlotte apartment to celebrate Independence Day. Celebrate safely!